Halloween is just around the corner, and it's time to turn your apartment into haunted abode! Whether you're hosting a scary movie night, throwing a costume party, or simply want to embrace the Halloween spirit, there are some essential decorations and items that every apartment dweller should have. In this blog post, we'll explore the top Halloween must-haves for you apartment in 2023, ensuring you have a spooktacular celebrations.
1. Creepy Lightning:
Setting the right mood is key for a memorable Halloween's gathering. Embrace the eerie ambience by incorporating spooky lightning throughout your apartment. Invest in orange and purple string lights, flickering LED candles, or even backlight bulbs to create a hauntingly beautiful atmosphere. You can place them in windows, around door frames, or drape them across your furniture for an enhancing effect.
2. Sinister Sound Effects:
Enhance the scare factor in your apartment with bone – chilling sound effects. Consider playing haunted house soundtrack, complete with creaking doors, ghostly whispers, and howling winds. You can find pre-recorded soundtracks online or use mobile apps specifically designed for Halloween ambience. These sound effects will create an immersive experience for your guests and keep them on the edge of their seats.
3. Spooky Decorations:
Transform your apartment into haunted haven with a variety of Halloween-themed decorations. Start by adorning your front door with festive wreath featuring pumpkins, bats, or ghosts, inside you can place spider webs, plastic spiders and creepy crawlers in corners, on shelves, along banisters. Hang Ghostly silhouettes on windows, add foam tombstones to your walls, and place creepy dolls or skeletons around your living space. Don't forget to carve menacing jack-o'-lanterns and display them on your balcony or windowsills.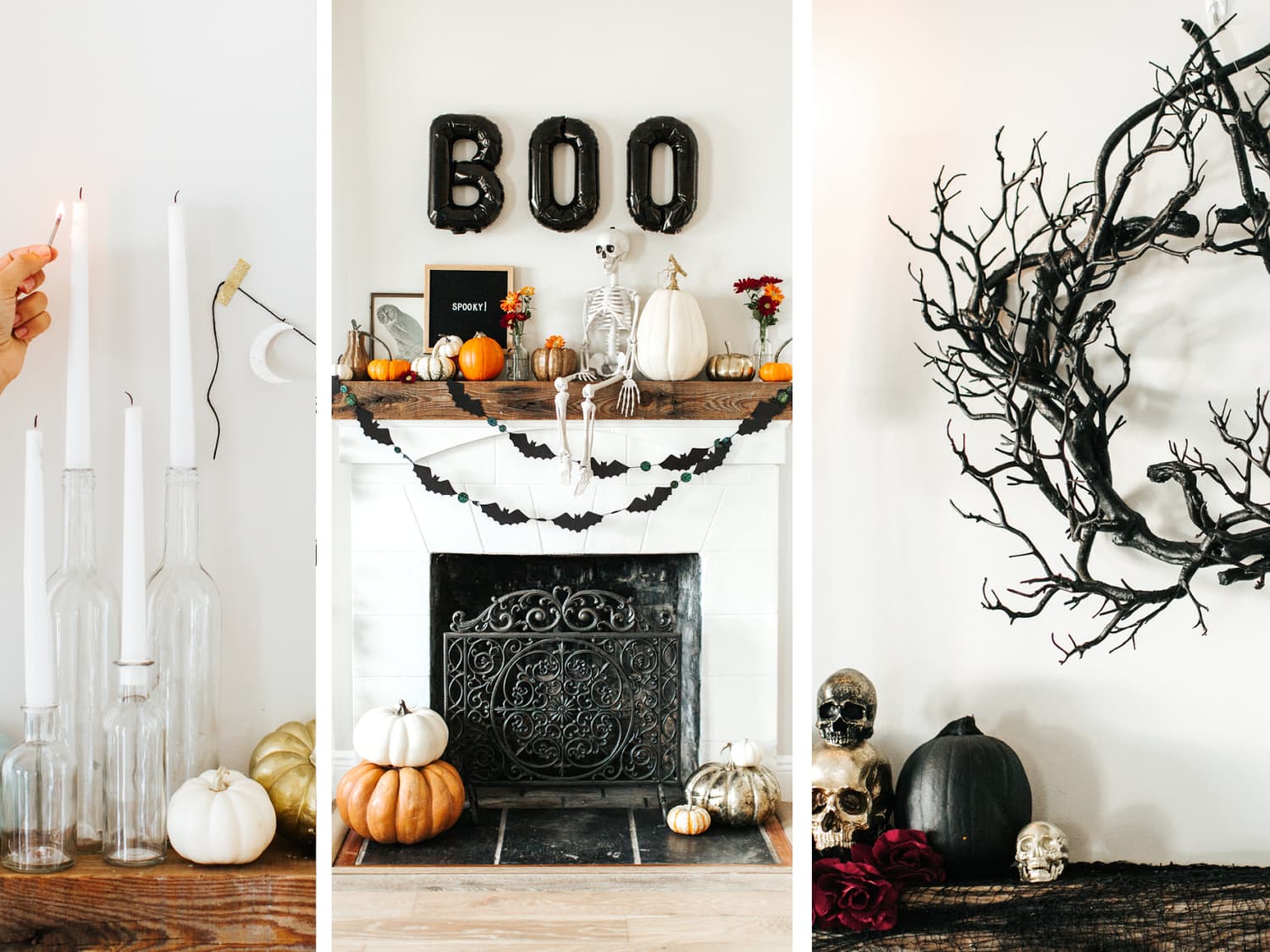 4. Costume Corner:
No Halloween celebration is complete without costumes! Designate small area in your apartment as a costume corner where guests can choose from an array of accessories and props. Have a selection of masks, wigs, capes, and hats readily available to help everyone get into character. This is not only encourages creativity but also ensures that guests who may have forgotten their costumes can still participate in the fun.
5. Spine-Tingling Treats:
Delight your guests with some Halloween-themed treats and refreshments. Bake spooky-shaped cookies, create "witches' brew" punch, or serve finger-shaped sandwiches. Get creative with your presentation by using cauldrons, test tubes, and potion bottles as serving containers. Don't forget to incorporate seasonal flavors like pumpkin, apple, and cinnamon to add an extra touch of Halloween spirit to your menu.
With These Halloween must-haves, your apartment will become the ultimate haunt for an unforgettable celebration in 2023. From eerie lightning and sinister sound effects to spooky decorations, costumes, and spine-tingling treats, you'll create an atmosphere that will send shivers down your guests' spines. So, get ready to embrace the Halloween spirit and enjoy a wickedly fun time with friends and family in your perfectly transformed apartment! Happy haunting